About Our Local Barbecue Restaurant
We believe that great food has the power to bring people together. From families and friends to coworkers and neighbors, our restaurant is a place where connections are made, stories are shared, and memories are created. We strive to create a warm and welcoming atmosphere, ensuring that every visit to Fat Boyz Barbecue feels like coming home.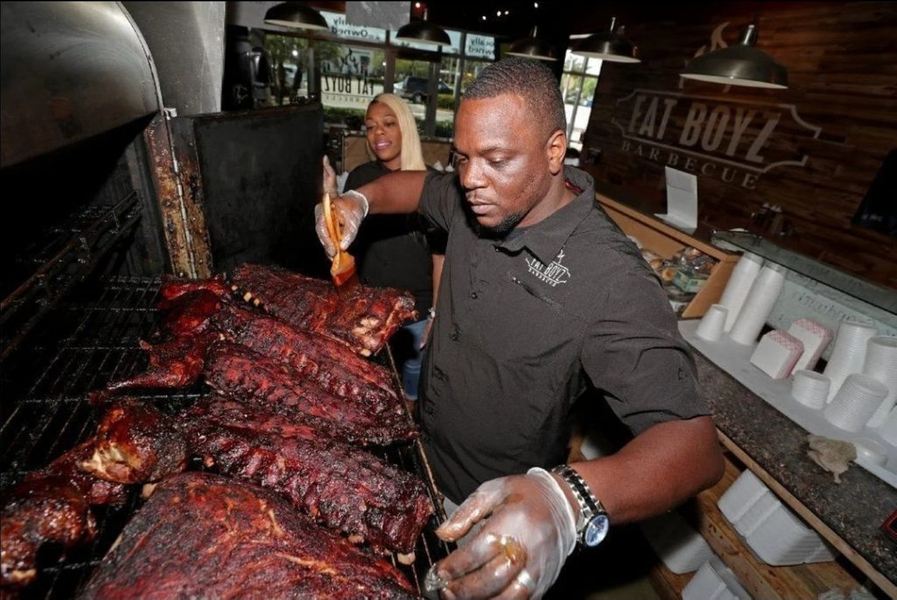 Our Story: From Passion to Plate
At Fat Boyz Barbecue, our journey began with a deep-rooted passion for authentic Southern barbecue. What started as a humble food truck has now grown into a beloved barbecue destination with two vibrant locations in Fort Lauderdale and Deerfield Beach. Our mission is simple: to serve up the finest flavors of true Southern barbecue, delivered with a side of warmth and hospitality.
When you step into Fat Boyz Barbecue, you're not just entering a restaurant – you're immersing yourself in the rich traditions and flavors of Southern barbecue. We have meticulously honed our craft, drawing inspiration from the diverse regional styles found across the country. Through a marriage of techniques and spices, we have created a menu that represents the best of what authentic barbecue has to offer.
A Commitment To Quality
The heart and soul of Fat Boyz Barbecue lies in our commitment to quality. Every dish we create is a labor of love, made with the highest quality ingredients and prepared with meticulous attention to detail. Our meats are hand-selected and smoked in-house, ensuring tender, juicy, and flavorful bites that will leave you craving more. From marinating to slow cooking, our dedicated pitmasters work tirelessly to capture the true essence of Southern barbecue.
In addition to our restaurant experience, we also offer catering services that bring the flavors of Fat Boyz Barbecue to your special events. Whether it's a wedding, corporate gathering, or family celebration, our dedicated team will work closely with you to customize a menu that suits your needs. With our authentic barbecue, top-notch service, and attention to detail, we'll create an unforgettable culinary experience for you and your guests.
Join Us at Fat Boyz Barbecue
We invite you to join us at Fat Boyz Barbecue and experience the passion and dedication we put into every plate. Whether you're a barbecue connoisseur or a curious food enthusiast, our authentic Southern barbecue will satisfy your cravings and leave you with a smile. Visit our Fort Lauderdale or Deerfield Beach locations, or contact us for more information about our barbecue catering services, and let us transport you to the heart of the South, one delicious bite at a time.