Bring the Party to Your Event With Barbecue Food Truck Catering
At Fat Boyz Barbecue, we take your event to the next level with our exciting barbecue food truck catering services in Fort Lauderdale and Deerfield. Our BBQ truck brings the sizzle, aroma, and flavors of our delicious barbecue directly to your location, adding a fun and unique touch to any event. From private parties to festivals and everything in between, our BBQ truck catering is sure to leave a lasting impression on your guests.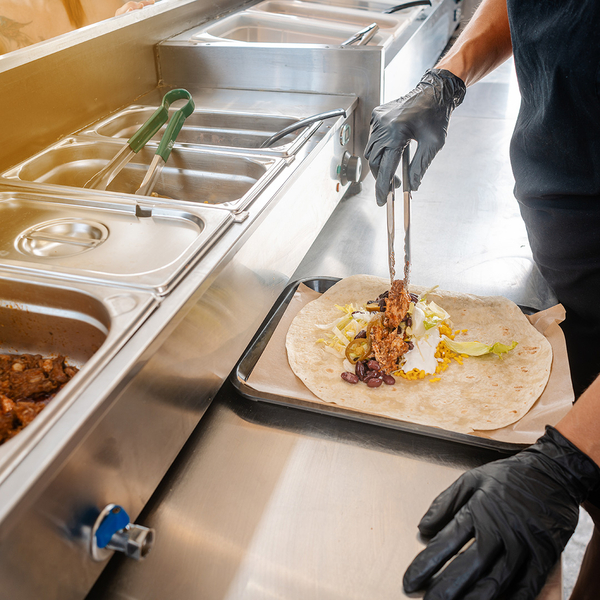 The Mobile Restaurant Experience
Our barbecue food truck is not your average food truck — it's a mobile restaurant on wheels. Step inside and experience the excitement as our expert culinary team prepares and serves our signature dishes right before your eyes. The mouthwatering aroma of sizzling meats and the sound of laughter and conversation create an unforgettable atmosphere that will have your guests talking about your event long after it's over.
Whether you're organizing a music festival, a community event, or a private party, our BBQ truck catering will add excitement and flavor to any occasion. Our talented chefs will be at the grill, serving up hot and fresh barbecue favorites that will have your guests lining up for seconds. From casual backyard gatherings to larger-scale events, our food truck catering services offer a versatile and convenient option for bringing the tastiest barbecue to your event. Check out our food truck menu!
Professional and Friendly Service
Our team is dedicated to providing not only delicious food but also professional and friendly service. From the moment our food truck arrives at your event until the last guest is served, our staff will ensure a seamless and enjoyable experience for everyone. We strive to create a welcoming and festive atmosphere, engaging with your guests and ensuring that they have a memorable time enjoying our mouthwatering barbecue.
Choose from our most popular meat lover packages
Pitmaster Special: 2 Meats 3 Sides $15.99/person (Pork and Chicken Only) $5 extra/pp to substitute one meat for beef
The Holy Trinity: 3 Meats 3 Sides $23.99/person
Pig Out Feast: 4 Meats 4 sides $28.99/person
Note: Minimum of 50 guests for Food Truck services
Betty Rays BBQ Sandwich Catering
Pulled Pork Sandwich
Pulled Chicken Sandwich
Smoked Sausage Sandwich
$11.99/pp includes 2 sides. 50 person minimum
Take Your Event to The Next Level
Ready to take your event to the next level with our barbecue food truck catering? Contact Fat Boyz Barbecue today and let us bring the fun and flavors of our mobile restaurant to your next event.