Authentic Southern Barbecue at Fat Boyz Barbecue
Discover the best of authentic Southern barbecue at Fat Boyz Barbecue. Our menu showcases a diverse selection of mouthwatering dishes, from tender ribs to smoky pulled pork. Join us at our Fort Lauderdale and Deerfield Beach locations to indulge in the rich flavors of true Southern barbecue.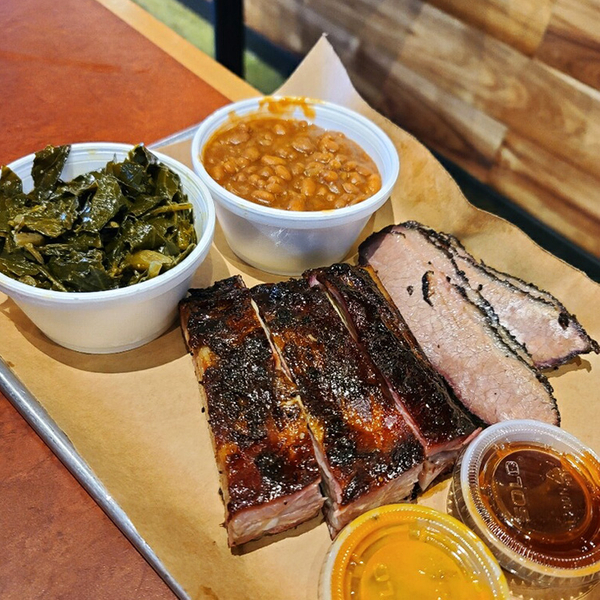 Experience Authentic Barbecue at Our Local Restaurants
At Fat Boyz Barbecue, we take pride in serving up authentic Southern barbecue that will satisfy your cravings. Our menu is carefully crafted to showcase the rich flavors and traditional techniques that define authentic barbecue. From our baby back ribs to smoked chicken, each dish is a celebration of the best that Southern cuisine has to offer.
Prepare to embark on a flavor-filled journey with our tantalizing barbecue delights. Our menu features a wide range of options, each expertly prepared to deliver an unforgettable experience. Sink your teeth into our succulent ribs, slow-cooked to perfection and coated in our secret blend of spices. Sample our tender and juicy pulled pork, served with your choice of homemade barbecue sauce. For those seeking a hearty option, our flavorful brisket will surely satisfy. And let's not forget our smoked chicken, bursting with smoky goodness in every bite.
Homemade Sides and Flavorful Sauces and Rubs
A true barbecue feast is incomplete without some delectable homemade sides. At Fat Boyz Barbecue, we take pride in our carefully crafted side dishes that perfectly complement our barbecue offerings. Indulge in classics like Smoked Mac n Cheese, hearty Brisket Baked Beans, and our Green Apple coleslaw. We also put our unique spin on Southern staples with mouthwatering collard greens, cornbread, and potato salad that will have you coming back for more.
At Fat Boyz Barbecue, we believe that the sauce is what brings barbecue to life. Our homemade sauces and rubs are the stars of the show, adding that extra layer of flavor to enhance your barbecue experience. Whether you prefer a tangy and sweet sauce or a bold and spicy kick, our range of house-made sauces has you covered. And our carefully crafted rubs are the perfect seasoning for our expertly smoked meats, ensuring that every bite is bursting with mouthwatering flavors.
Daily Lunch Specials Monday – Thursday (11am-3pm)
$9.99 includes 1 side and fountain beverage
Rib Tips on Texas Toast
Pulled Pork sandwich
Quarter Chicken (Dark)
Chopped Chicken Sandwich
Brisket Short Rib Burger
Texas Hot Link Sausage Sandwich
Gumbo with White Rice (Deerfield Location Only)
Jerk Chicken (1/4 chicken dark)
Barbecue Chicken (1/4 Chicken dark)
* Until 3PM or sellout. All Specials come with 1 side and a drink
Order Pickup or Delivery! Order Catering Deerfield Order Catering Ft. Lauderdale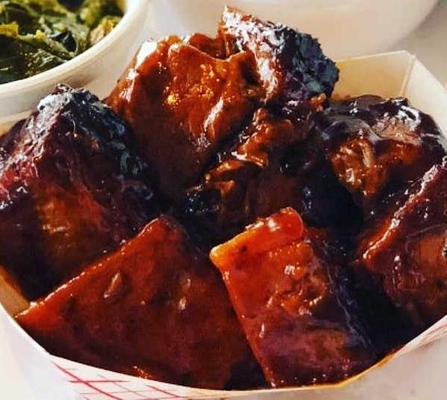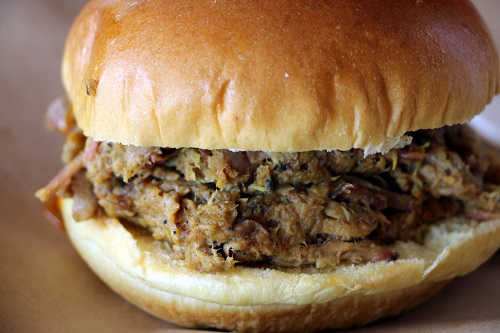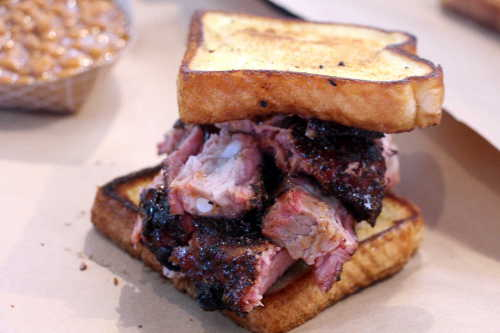 Rib Tips on Texas Toast
Our famous "Dirty South Rib Tips" served open-faced on two slices of Texas Toast
12.99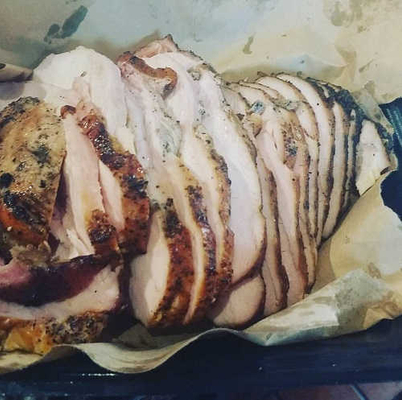 Smoked Turkey Sandwich
1/2 lb. Smoked Turkey. Ask for it sliced or chopped
13.99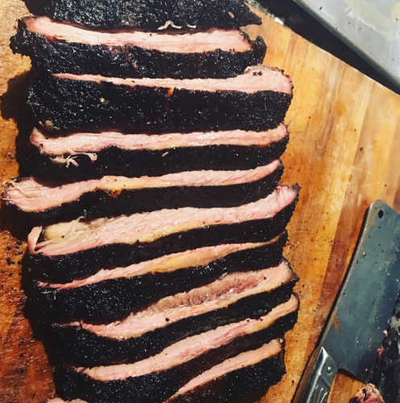 Texas Brisket Sandwich
Half-pound black angus beef brisket sliced or chopped served on a fresh baked Kaiser roll
12.99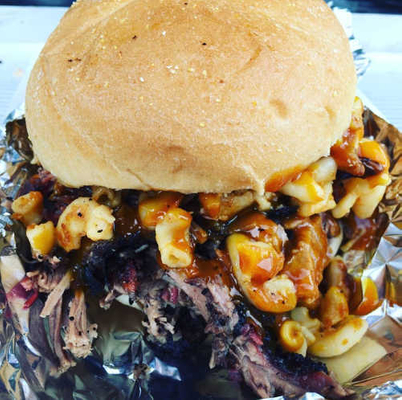 Big Daddy
Pulled Pork topped with smoked mac 'n cheese topped with brisket
14.00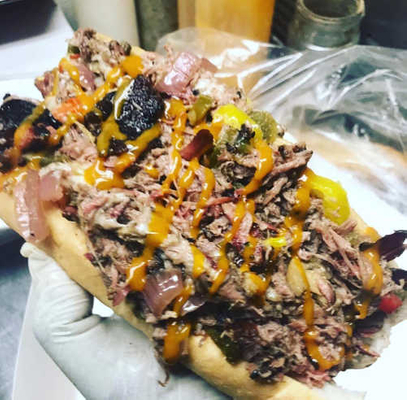 Brisket Cheesesteak
Brisket Cheesesteak sandwich with fries
21.99
Dirty South Sandwich
Pulled Pork, smoked Beef sausage link topped with Slaw
9.99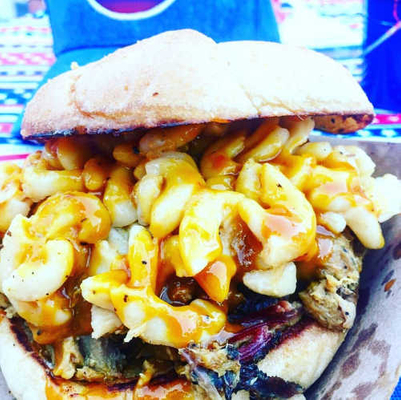 Mac Daddy
Pulled pork topped with smoked mac and cheese on a kaiser roll and dual sauce (Carolina & Traditional)
11.00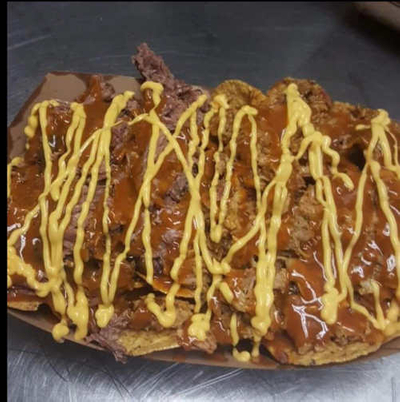 Split Decision Nachos
Half Brisket, Half Pulled Pork
19.99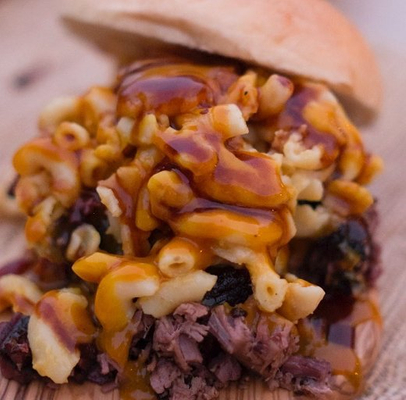 Whoz Ya Daddy
Brisket topped with smoked mac on a keiser roll
14.00
Yo Yo's Chicken & Waffles
Deep fried chicken wings on a sweet waffle served with our famous syrup
15.99
1 LB Chicken Plate
Includes choice of 2 sides and BBQ sauce
13.99
Baby Back Ribs
1/2 rack hickory smoked tender baby back ribs
19.99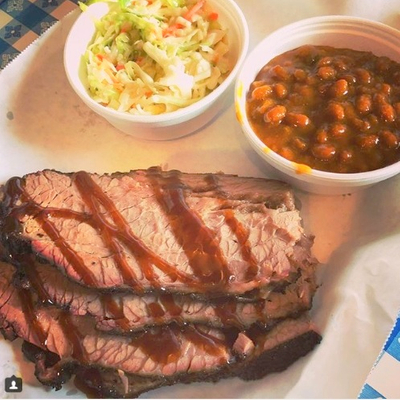 Beef Brisket
1/2 lb. 20 hours of low and slow premium smoked Beef Brisket over post oak and hickory wood
21.99 1/2 lb.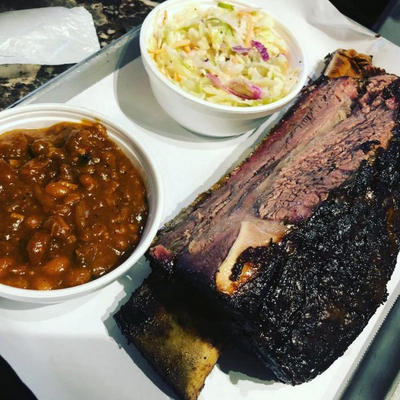 Beef Ribs
1 huge Brontosaurus Beef Rib
Friday and Saturday only
29.99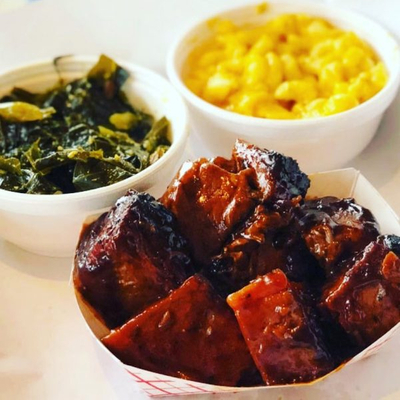 Burnt Ends
1/2 lb. succulent Kansas City style beef brisket burnt ends
23.99
Pulled Pork
3/4 lb. Pulled Pork with 2 sides
15.99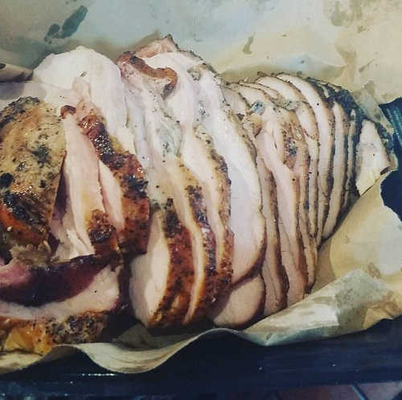 Smoked Turkey Breast
1/2 lb. Hickory Smoked Turkey. Ask for it sliced or chopped
23.99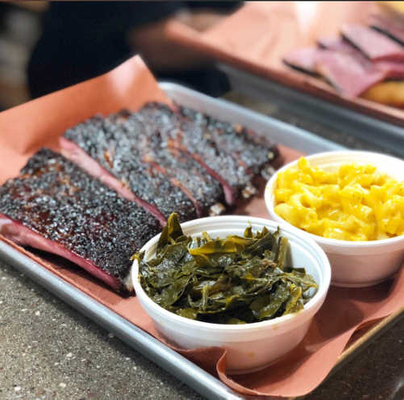 St Louis Ribs
Half-Rack St Louis style ribs
19.99
Texas Hot Link Sausage Plate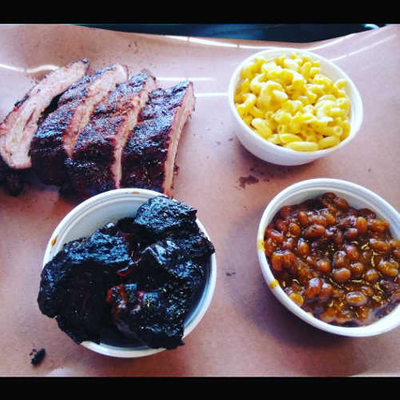 Two Meat Combo
Select any two meats and two sides.
Add $9 for Beef Ribs
Add $1.99 for Pastrami, Burnt Ends, Baby Back Ribs or Smoked Turkey
24.99
Join Us at Fat Boyz Barbecue
Join us at Fat Boyz Barbecue and experience the authentic flavors of Southern barbecue. Our diverse menu, homemade sides, flavorful sauces, and warm hospitality await you. Visit our Fort Lauderdale or Deerfield Beach locations today and be prepared for a barbecue experience like no other.